Grow your followers – Organically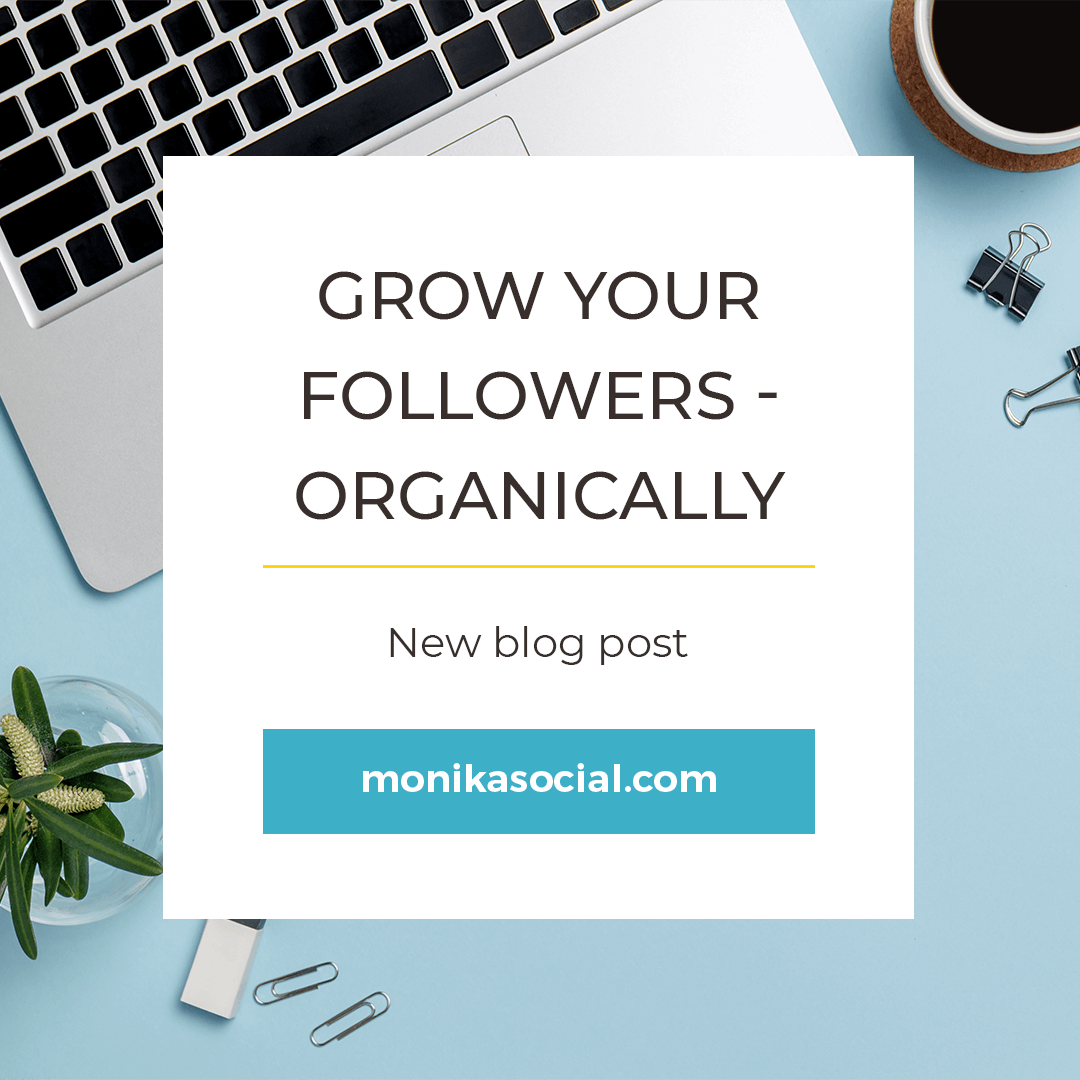 August 22, 2018
Grow your followers – Organically
Getting a social media account is easy.  You sign up, enter some personal information and maybe you need to upload a profile picture or bio after.  What isn't easy, however, is gaining a following on social media.  Everybody and their dog, cat, sloth and horse have social media.  Literally (see @loki with their 1.7m followers or @realgrumpy cat with his 2.5m followers). 
It wasn't easy for them to get to that many followers, but if you're running you company's social media, you'll want to know just how these furbabies, and more importantly other businesses, have gained such a following!
So how do you increase followers for your business?  How do you get your follower counter to move up and stay up?
It is not so cut and dry as signing up for Instagram, Twitter, LinkedIn or Facebook and simply posting what you want to post.
Identify your audience and market.
In doing this, you help determine what sort of content you will post.  Some businesses may need to cater their content to children and their parents, while others may cater to adults only.  Or, you could be in a very niche market.  It all depends on your business, but this will be your best starting point.
Curate engaging, unique or interesting content.
Now that you know your audience and market, you can begin to gauge what they will want to see from you.  Do you want to sell things?  Do you want to create brand awareness?  Your goals and audience should give you a pretty good idea of where to start on what exactly to post in order to keep them interested.  Always ask yourself "is this relevant to my audience?"
Make the content known.
There are a few ways to do this:
These are very important, and should not be forgotten.  Make the hashtags relevant to your post, and something you predict a potential client, customer or similar business may be using.

Make your content something people want to share, and watch impressions increase before your eyes.  And it doesn't hurt to nudge friends and colleagues and ask them for a share.

Stay on top of social media app trends. You can do this by following influencers, LinkedIn groups, hashtags or blogs.  It entails daily research, but is very rewarding.
Keep the content consistent.
Your pages should have brand consistency.  Whether your brand is colourful and bright, or simple black and white, your pages should be a reflection of who your brand is or what your brand means.  A great way to start is by deciding on colour themes, photo themes and content themes.
ENGAGE
Last, but certainly NOT least, is to be engaged with all the social media around you.  You need to follow others, like others, retweet others and share others.  Social media following is very tit-for-tat, so it is strongly recommended to stay active on your accounts daily, at the very least. Engaging is very important in organically growing your social media following.     
You want your business to grow, and in this day and age, effective social media marketing is one of the best ways to do that.  Now, followers do not equal customers, but they do equal potential customers.
Contact me today to book your free consultation -
Get Social. Get Engaged. Get Discovered. 
Written by Monika
---
Share!
< Prev